If you want to see more reviews then check out the live instagram hashtag feed over here #sneakydeez
quote-left
my awesome wrist bands by @sneakydeez_ !! Already got people interested in ordering them because they help so much and don't get in the way of pole at all
​
Sneakydeez Brand Ambassador
quote-left
My @sneakydeez_ wrist wraps arrived this morning.
Not gonna lie, I was a bit sceptical as to whether or not they would have any effect on my injured wrist, but after 90 minutes of pole, my wrist is feeling absolutely fine
If you haven't checked them out…do it!! You won't be disappointed…even Zef approves #NoPainJustTrain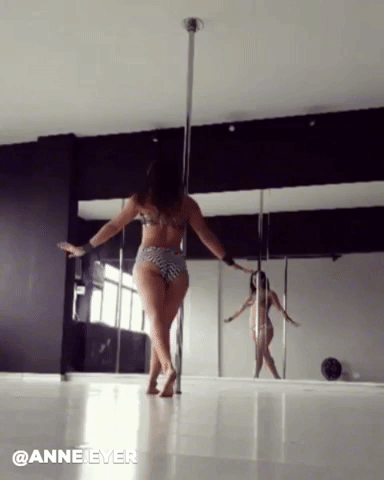 quote-left
Wearing my @sneakydeez_ wrist wraps!
It matches my top, thank you!!
quote-left
First training session with my new #sneekydeez was an absolute SUCCESS!!! My training has been completely limited by my painful wrists but no longer!!! No pain what so ever!!! Zilch, zero, nada!!! I am so excited to dive back into training full speed! Thank you @sneakydeez_
quote-left
Feeling sneaky with those deez 😉 say hello to @sneakydeez_ the most efficient thing to help stabilize your wrist. They are really comfortable to wear, they look super cool and are handmade! Totally recommend for #poledance or any other wrist hurting activity 😀
quote-left
I finally got to test these bad boys out tonight!!
After taking 2 weeks off from pole due to injury I was able to get back on the pole without any pain tonight thanks to these amazing wrist bands
tho I'm not 100% recovered I was able to practice without any pain or cause further injury to myself. Thanks @sneakydeez_ for looking after my wrists. I absolutely love them
and they are so pretty too which is an added bonus
quote-left
Super excited! My @sneakydeez_ have arrived!! Can't wait to try these out during my PT session tonight and teaching Pole tomorrow!! Now just to choose what colour to go for! Thank you
quote-left
Vceraj sem svoje "Sneakydee-je" peljala na acro yogo. Ves kaaaak so bli veseli. In to zato, ker so se tudi tukaj pocutili super koristne
Learn-pole-dancing.com
quote-left
I will definitely use these when doing marathon pole training sessions and next time I go to Pole Expo – because I usually end up being so sore after doing new tricks and exercises over and over all day long. I'd also highly recommend these for pole dance workshops or any class that is long or you are learning new stuff.
​
quote-left
YALL. I've had my @sneakydeez_ for a good bit now, and I'm still obsessed. I have a left forearm injury from improper training early on in Pole…while these do *not* heal jacked up wrists (nor claim to), the alignment support they've given me to not flare up again is blowing my mind. Before this I could only find hard, long wrist supports with metal, which were rendered useless for Pole, or pointless floppy bands. These are made specifically for us polerinas and gymnasts. So cute! (I got some pretty tame ones so they'd match with most my pole gear, but they have sooo many fun designs.)
​
quote-left
Trying out wrist guards from @sneakydeez_ I have terrible wrists and these give the same support as athletic tape. JMHO, a worthwhile purchase if you need this sort of thing. A few notes 1) have not tried them out with my shitty failure of a Phoenix, so I'm not sure how they are on reverse grabs, etc. Seems they will stay put 2) are shipped from Santa's off-season workshop/maybe just Europe, so be patient when you order them 3) are sent registered mail, so fear not- that slip in your mailbox is not legal process, it is your wrist guards. You have to sign for them